The USA Legal Plan
USA provides a unique, one-stop network comprised of the highest-rated attorneys in the region. As USA members, the following benefits are available to you and your family:
Free consultations
Free document review and explanation
Reduced contingency fees — you will only be charged a fee if your attorney wins your case:
Workers' compensation – 20%
Social Security disability – 25% or $6000 (whichever is less)
Personal injury – 30%
Discounted fee rates exclusive to USA members
Criminal, family, bankruptcy, or wills and estates – 15% reduction in the usual hourly rates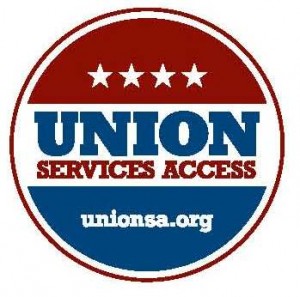 *Disclaimer: Most additional legal services are discounted, including attorney's hourly rates and flat fees for most common legal cases. USA does not provide representation to owners or operators of a business, nor do we handle legal matters involving union-related organizations, officials or Political Action Committees.