About Us

Union Services Access (USA) is a network of experts in job site safety, continuing education, politics, and law. USA's attorneys are some of the most respected names in the legal profession, who provide a one-stop solution for union members' legal consultation needs.  USA also educates union members on their legal rights, promotes safety management, advocates for legislation that impacts members' quality-of-life, and highlights political candidates who support the goals of America's labor movement.
The company, founded by Philadelphia attorneys Sam Pond, Esq., and Pat Bianculli, Esq., with the encouragement of many of Philadelphia's most respected labor leaders, promotes solidarity among unions for the benefit of members and their families.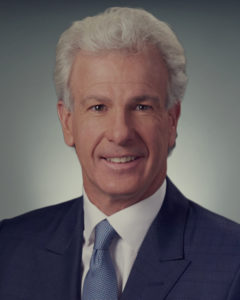 Samuel H. Pond is the president of Union Services Access. He has concentrated his practice in the area of workers' compensation litigation since his graduation from Temple University School of Law in 1984. He is a founding and managing partner of Pond Lehocky. Mr. Pond's advocacy for his clients has resulted in some of the largest settlements in Pennsylvania and the nation.
Mr. Pond is a member and past president of the Philadelphia Trial Lawyers Association and the current treasurer of the organization's political action committee, the Committee for a Better Tomorrow. Mr. Pond is the past chair of the Workers' Compensation Section of the Philadelphia Bar Association, past chair of its Education and Ethics Committee and its Workers' Compensation Section Executive Committee. Mr. Pond was appointed by the Pennsylvania Supreme Court to serve on the Board of Law Examiners. He also served on the Board of The Pennsylvania Federation of Injured Workers, the Pennsylvania Association for Justice and the Philadelphia Bar Association's Charitable Foundation. Mr. Pond was appointed by the Speaker of the House of Pennsylvania to the Workers' Compensation Advisory Board. He sits on and has served on numerous other boards.
In addition to his practice as a workers' compensation attorney, Mr. Pond is a frequent author and lecturer in workers' compensation matters. His Martindale-Hubbell rating concerning Legal Ability and Ethical Standards has been given the highest grade. Mr. Pond was selected by his peers for inclusion in The Best Lawyers in America® from 2007-2015. Mr. Pond has also been selected for inclusion in the Super Lawyers® Top 100 in Pennsylvania and Top 100 in Philadelphia lists for consecutive years.
Mr. Pond's union ties stem from his working class upbringing in the Torresdale neighborhood of Northeast Philadelphia. Sam's father was a union member at Philadelphia Gas Works and instilled upon him the importance of collective bargaining for decent wages, work environments and benefits from an early age. Sam's first job, during the summer of his junior year of high school, was as a union laborer for a tie-in crew laying a pipeline throughout the state. He went on to take another union job to fund his college degree; he worked for a local mailer's union at The Philadelphia Inquirer on the weekends, pulling down long, overnight shifts. Mr. Pond discusses more about how his upbringing influenced his passion to advocate for injured workers' rights in his radio interview with Today in PhillyLabor.
Today, Mr. Pond educates union members and employees throughout the region on their rights under the Workers' Compensation Act through lectures and seminars. His charitable contributions are extensive and focused on children and education; they include the Union Services Access Scholarship Fund, The Pond Lehocky Trial Advocacy Scholarship and The Pond LehockyLegal Studies Department Head Office at Drexel University's LeBow College of Business. He also created the Marie Pond Scholarship Fund in honor of his mother, which is a yearly scholarship awarded to a member of the Torresdale Boys Club.
As founder and Vice President of Union Services Access, I strive to provide my union brothers and sisters with the very best legal services. Before becoming an attorney I worked for 18 years in the construction industry as a Local 405 union rodsetter/ ironworker. I attended and graduated from Temple University and Temple's school of law while working fulltime and raising a family. Russell Cromwell, Temple's founder, had always advocated for a tireless dedication and a relentless work ethic and this is what I wanted to empower my success in school. And today it's still this dedication and tireless work ethic that drives me to succeed.
Since 2002, I have been a member of IBEW Local 98, also serving as counsel for the union. My own private practice, Pasquale E. Bianculli Esquire PC, is a versatile personal injury law firm that handles cases in construction and workplace accidents, wrongful death cases, slip and fall accidents, electrical accidents, motor vehicle accidents, medical malpractice, among other legal matters.
It has been my extensive experience in the construction industry coupled with more than 25 years of legal representation that has given me an intimate knowledge of the legal issues surrounding the workplace and made me an invaluable consulting resource.
My collaboration with the law firm Saltz, Mongeluzzi, Barrett and Bendesky has resulted in the recovery of millions of dollars including a 17 million settlement for the family of an electrician, the largest reported settlement for a wrongful death case in Philadelphia County history.
In recognition of my committed work for injured workers and devote activism, I received the prestigious Peggy Browning Award. It was an award that has invigorated my desire to do more for the working people of this country, to provide them with excellent legal representation while addressing their medical and educational needs as well.
Most recently, I have joined with attorneys Brian Fritz and Robyn Goldenberg to form Fritz, Goldenberg & Bianculli LLC. Our personal injury law firm embodies not only the expertise and knowledge of all phases of personal injury law but adheres to the philosophy of "making justice personal" and puts the care and needs of the person who is our client before all else.
I am licensed in both Pennsylvania and New Jersey.